By Dez Duran-Lamanilao
The evolution of photography has been transcendental that when people look back at the photos that existed more than a hundred years ago, one cannot ignore the feeling of amazement, marveling at how time (and technology) has changed the way we see life through the lens.
The earliest known surviving photograph made in camera was captured by Joseph Nicéphore Niépce in 1826 or 1827. Experts believe that the view was so original that the author himself could not even make duplicates of it.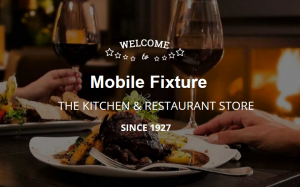 Originality is something brands have also been focusing on since marketing has become an integral part of a company's image and reputation. And when it comes to taking photos, marketers make sure that only those experts in the field handle their brand's important moments to give life to the idea they are trying to send to their most important audience, the consumers.
What qualities should a photograph have in order to bring value to a brand? Based on Campaign Monitor's collection of the most inspiring and effective e-mail marketing campaigns, photographs must not only be engaging and beautiful, the image and content must be relevant as well to drive sales and brand communication. A perfect shot will be fruitless if it does not connect to the brand itself. Here are examples of styles marketers use to maximize the benefits of photography in raising brand awareness and creating conversion in the process:
Bold and out-of-the-world photographs that create excitement and curiosity
Vibrant, edge-to-edge imagery that can give a larger-than-life look at how a specific product works in action
Instructional photos that explain in a brief manner how a product or a service is used/delivered
Imaginative setting that brings experiential value, encouraging the reader to join in the engaging scene
Personalized pictures in which the audience can relate to; there is nothing more satisfying than being felt understood and thought of.
Take your social media campaign into a real, new level. Make every shot count; let your brand speak; and effectively reach out to your audience. With proper lighting and creative thinking, a photo can always bring out the best in every brand.