By Dez Duran-Lamanilao
Competing for audience's attention is a constant initiative companies have to strategize on to attract new customers, maintain loyalty or create more brand awareness. It does not always have to be a struggle though. Engaging with customers can help in improving company reputation, increasing retention, and most importantly, understanding customer needs, wants and expectations.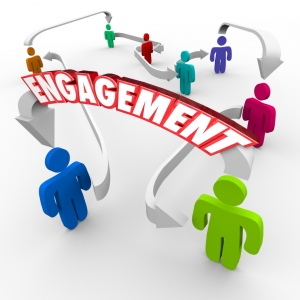 Image source: Shout Out Digital
Facebook Audience Insights gives you access to data about three groups of people:
People connected to your Page or event
People in your Custom Audience
People on Facebook (the general Facebook audience)
By using this tool, you can get aggregate and anonymous information about your target audience such as:
Demographics – age and gender, religion, relationship status, education, family size
Marketers can use demographics variables when they start with their market segmentation process.
Page likes – the top Pages people like in various categories
Individuals who actually click on the Like button of a specific page are according to Facebook, the more engaged, active and connected users. Here a marketer can capitalize on their interest and their willingness to explore more content. However, bear in mind that page likes do not define a business. Focus more on your business objectives to achieve profitability and sustainability.
Facebook usage – the frequency of their logins and what devices they are using when they log in
One of the strategies companies use is offering Social Login to website visitors to give current and prospective customers a simpler means to log in or register. Statistics show that users who sign in with Facebook spend more time on the website than the average ones.
Location and language
Purchases activity – previous purchase behavior and purchase methods
It can be a challenge for marketers to identify the content that will create the most impact. Facebook Audience Insights can help you achieve both your sales and marketing objectives by understanding the factors motivating your target audience. Get to know your audience more and create opportunities for more personalized online experiences and better customer engagement.