Consumer attitude towards live video streaming has grown considerably partly because of the huge role social platforms have played in recent years. Facebook, Twitter, Instagram, and YouTube have seen their numbers go up in terms of live video usage. Facebook Live for one has been dominating live video streaming since it was launched and has helped brands grow their audience exponentially.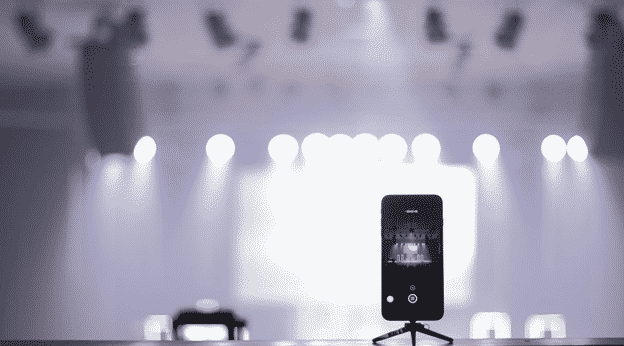 Live Video Stats
Marketers continue to trust Facebook for building and increasing brand awareness and engaging with customers. Almost 94% of them claimed to have used Facebook for advertising in 2019. Twitter comes in next at 84.4%, followed by Instagram at 80.9%.
Facebook laid an effective groundwork for Facebook Live. It sought the influence of celebrities and media companies and paid $50 million for them to use Facebook Live, spent $2.2 million to influencers across the globe to promote the feature, and launched upgrades in three years – from augmented reality (AR) filters in 2016 to live streaming with a friend in 2017 to Facebook Live stream waiting rooms in 2018.
In Twitter's 1,300 live-streamed events in 2019, 80% of these streamed to a global audience. Ninety-three percent of the platform's video views take place on a mobile device.
These numbers are just a brief representation of the power of live video streaming and what brands can do to take advantage of its benefits to grow their audience.
Live Video Streaming Trends
A report published by the Interactive Advertising Bureau (IAB) about live video streaming trends in 2018 reveals the ff.:
Video content is set to grow further from where it is now – with smartphones being used for less-than-30-minute videos and other devices for longer sessions.
More than half of surveyed consumers would rather watch free, ad-supported live video streaming.
Marketers can achieve increased brand recall, clickthrough and site visits through live videos.
More than 70% of live video content takes place at home – outdoor use usually happens during travels and social events.
The potential of live video streaming cannot be ignored especially for brands who are looking to grow their audience. Pique your viewers' curiosity, make them feel an important part of your story, and encourage their involvement – and see your brand reach peaks like never before.