By Dez Duran-Lamanilao

The logo represents and reflects a company's identity and image, and the huge role it plays in online branding cannot be underestimated. In fact, the world's largest companies spend millions on their logos to establish their presence in the market and distinguish themselves from their competitors; like what British Petrol (BP) did, when it redesigned its logo in 2008 for $211 million. But history says that creative thinking may just be what a company needs to come up with an innovative logo. Here's a look at how much some of the most famous companies spent on their logo designs: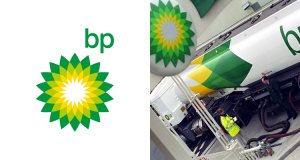 Initially priced at $35 in 1975, the company kept the original concept after redefining it. Nike gave 500 shares of stock to designer Carolyn Davidson, which is now worth over $600,000.

Google founder Sergey Brin designed it in 1998 for $0.

Frank Mason Robinson, bookkeeper of Coca-Cola founder John Pemberton, created it in 1885 for again, no price at all.

The television network spent $1.8 million when it was redesigned in 1997.

The New Zealand Banking Group logo was redesigned in 2009 for $15 million.
Bill Gardner, president of Gardner Design and founder of logolounge.com, shares the three logo design baselines he noticed in the past 12 months that are expected to be more prominent in 2017:
Focus on simple elements that create solid, lasting marks and are easily interpreted
Use of stripes in concentric circles, patterns and letterforms to indicate movement
Prevalence of geometric shapes and forms that produce multidimensional logos
Whether you are planning to create a logo for your startup or redesign an existing one, it always helps to have a checklist of the most important elements that need to be decided on so your graphic designer is aware of your preferences as well as your limitations:
How the logo will be used
Color that you want to use or avoid
Your competitors (to ensure that your logo comes up unique and all your own)
That kind of look that you want to follow
What the logo needs to represent
An overview of your company/product
Your target market
Let those ideas be represented by graphics. Talk to an expert now and put a thousand words to your brand's logo.