By Dez Duran-Lamanilao
Increasing the possibility of more consumers sympathizing with your brand may be a daunting task if there are limited options available for you to raise your audience's curiosity. This is when influencer marketing can create an impact to the awareness level you intend to achieve. Whether you are an already established business or just starting out, you can greatly benefit from using micro influencers. A study reveals that micro influencers have 22.2 time more conversations than typical users.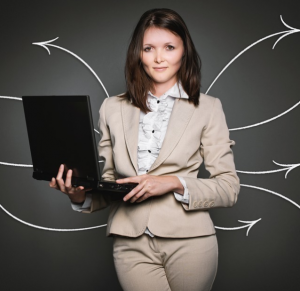 While there is always a huge chance of succeeding when you use famous personalities to promote your brand, there lies a line that could also bring your efforts to zero. This line focuses on being able to identify what your audience wants to see, hear, or experience and whether they will be able to relate well to the influencer you have chosen.
When choosing the right influencers for your brand, consider the following factors:
The influencers should be able to define their channel successfully, have well-developed communication skills, and are willing to cooperate with the brand. They should also not be afraid to say no and be ready to take constructive criticisms.
Find an influencer marketing platform that will allow you to search for influencers based on your needs. For example, since most brands probably are working on a limited budget, a smaller blogger with a more specific target can deliver your target results at a less expensive cost.
For long-term goals, consider looking for an influencer marketing platform that includes event or roundtable participation. This connects you to a bigger number of prospective influencers.
Conduct a search on various social media platforms. Brands can benefit from collaborating with influencers who are already fans of their product or service. The loyalty alone can produce wonders for your brand.
Observe how your competitors' influencers are working. Spot the limitations in their strategy and try to achieve them for your brand by working with someone unique but is more than capable of pushing a brand with more positive results.
The most important personal influencers in your life are those whom you trust and whose opinions really matter. Similarly, your micro influencer should have the ability to build trust to make a difference in the attitude and behavior of your audience. Without this trust, challenges await your brand, and this will affect your ability to penetrate the decision-making stages of your desired market.