By Dez Duran-Lamanilao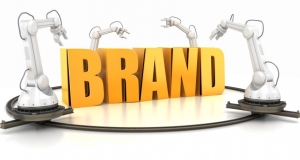 Image source: Firebrand
When deciding what strategies to use to successfully manage your brand over time, a marketer needs to determine if it needs reinforcement or revitalization. Reinforcement involves marketing actions that focus on consistency to convey the meaning of the brand to consumers. Revitalization, on the other hand, focuses on innovative and radical marketing actions to reinforce brand meaning. Here we will focus on the dos and don'ts of brand revitalization.
What Is Brand Revitalization? 
Brand revitalization is the marketing strategy a company adopts when the product reaches the maturity stage of product life cycle (PLC), and profits have fallen in a drastic manner. A successful brand revitalization can increase product use, attract new and more users, reposition itself in the market, and improve customer involvement, among many others.
Brand Revitalization Dos and Don'ts 
A brand has the option to either revisit its roots to recapture what it has lost or fundamentally effect change to the brand meaning to regain market leadership. Revitalization efforts should result to a 360-degree change when it comes to brand sales and profitability. Here are a few tips to consider when revitalizing your brand:
Do identify not just your brand's strengths and weaknesses but also those of your organization.
Keep it real. There's nothing more appealing to the customers if they can feel the brand's sincerity.
Partner with effective and efficient third-party agencies and suppliers. An ideal partner should share the brand's vision.
Don't forget the promise you initially made to your customers.
Don't assume that changing your logo/trademark/packaging or investing in a grand marketing campaign will be enough to change the customer's opinions.
Do not try to rebuild a brand by employing strategies that are not reflective of your company's goals and values.
We have seen how Starbucks reached its favorable and stable position from just being a local establishment in Seattle that sells coffee beans in 1971 or how Apple executed a massive rebranding campaign when Steve Jobs came back to the company in 1997 to stop the brand from fading into obsolescence.
Finally, do rely on the power of communication. Communication can transcend boundaries and when brands transcend boundaries, their potential would be limitless.