By Cindy Ross
Mark your calendar next year for the Downtown Alliance Annual Meeting that includes the Main Street Awards for the beautiful city of downtown Mobile, Alabama. Socialize Your Bizness was invited this year because we were given a Chairman's Certificate for helping to create a working & welcoming downtown. We were beyond excited when we received the invitation from Carol Hunter, who is the communications director for the Downtown Alliance.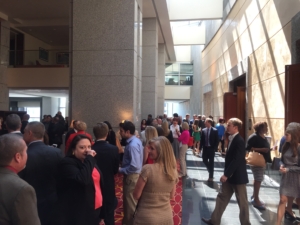 This year's sponsors included: PNC, Alabama State Port Authority, Burr Forman, Willis Towers Watson, Austal, Alabama Power, Dex Imaging, Armbrecht Jackson, C Spire, Hargrove, Wind Creek Casino, Jones Walker, Hand Arendall, Robert's Brothers, Iberia Bank, Volkert, Phillips Dunbar, Regions, Trustmark, Mobile Gas, Southern Light, Starnes/Davis Florie, Adams and Reese, BBVA Compass, Maynard, Mobile Gas, & Mobile County Alabama.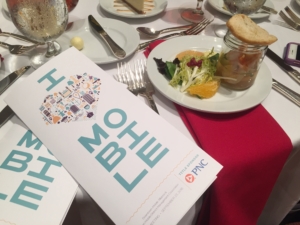 The menu was delicious and even included Vegetarian options. Thanks to Mayor Sandy Stimpson for always inspiring the citizens of Mobile. The keynote speaker was author Peter Kageyama, author of For the Love of Cities: The love affair between people and their cities; followed by, Love Where You Live: Creating Emotionally Engaging Places.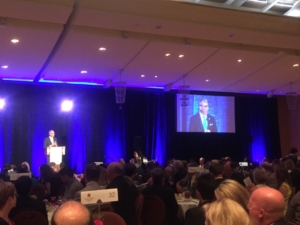 Main Street Mobile Awards were sponsored by Renaissance Riverview Plaza Hotel & Renaissance Battle House Hotel & Spa
The three main awards given were:
The Leadership Achievement Award:
The Steeple, Visit Mobile, & City of Mobile
The Downtown Innovation Award:
Hilton Garden Inn and The Admiral Hotel
The Bienville Award:
John Sledge
Congratulations to all the Chairman Certificate Recipients! Each & every person at this luncheon has made a positive influence on helping the city of Mobile to become better. The Socialize Your Bizness team was honored to be a part of this group.
Thanks again to the Downtown Mobile Alliance & The Downtown Mobile District Management Corporation for hosting the Annual Meeting.