By Dez Duran-Lamanilao

How do you evaluate customer behavior and return of investment (ROI) for your social media marketing campaigns? With a wide range of analytics tools available in the web, it is vital to assess the specific needs of your organization before deciding which tools to use.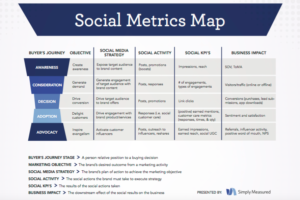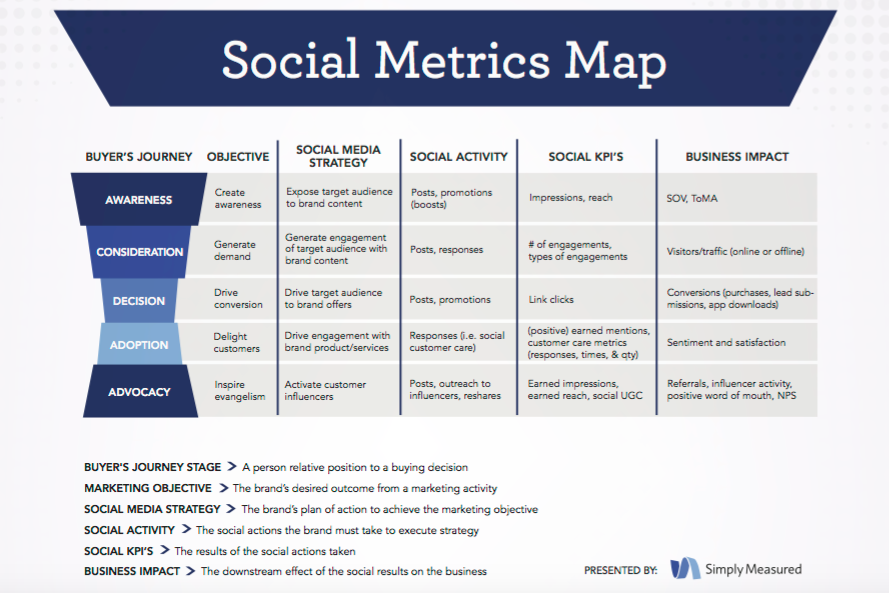 Below are examples of metrics that can be analyzed to achieve your brand goals:
Customer lifetime value (CLV) is said to be the most important formula in social media. It allows you to see which paid advertising sources are actually working and converting, as well as connect with new audiences and generate new leads. CLV is the amount of revenue you can get from a customer over the course of their lifetime.
Return on investment (ROI) metrics:
Reach
Site traffic
Successful leads
Sign-ups and conversions
Revenue generated
Other quantitative metrics:
Followers/Fans – Despite being one of the most common metrics brands focus on, it is important to ensure that its growth is tied to something more significant.
Engagement –the number of shares per post, mentions and responses
Conversions – the number of people who bought a product, voted a candidate, signed up for a service or completed a lead-generation form
Click-through rate (CTR) – the number of clicks that your advertisement receives per number of impressions
Share of voice (SOV) between you and your competitors
Qualitative metrics:
Conversation drivers indicate what people are talking about.
Influence manifests who or what drives customer behavior.
Sentiment reflects whether the conversations about a brand or post are positive, negative or neutral.
Say you are using Facebook to promote your brand. There are free and paid Facebook tools that can help maximize a brand's potential. Some of the freese tools include Facebook Insights, LikeAlyzer, Simply Measured, Sociograph.io, Agorapulse and Cyfe. Paid tools include SoTrender, Scoreboard Social, Brand24 and Rival IQ.
Keep in mind though, that before you can actually measure the success of you social media campaign, you have to set strategic and achievable goals, implement effective tactics to support your goals, and most importantly, believe in your brand.