By Dez Duran-Lamanilao
Search engine optimization has been the go-to of organizations who want to improve their rankings, drive traffic and increase brand awareness. Learning the advantages of SEO will help your management team in its decision to include optimized tags and descriptions to your online marketing strategy to increase click through rate that should lead to increased web traffic.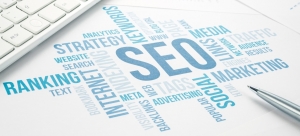 Images source: UMass
Local SEO, which focuses on optimizing a business for a specific geographical location, is becoming more popular especially for companies that want to see the greatest possible flow of traffic for their brand. Some of the advantages include less competition, more opportunities for positive PR, and a stronger presence within the area the company serves. This will allow companies to build lasting and fruitful relationships with their customer base.
Investing in SEO has the following benefits:
Brand awareness
Increased traffic and average conversion rates
Higher return on investment (ROI)
Can cater to mobile users
Cost savings over traditional methods
Improved site usability
Experts have shared tips on how to maximize SEO for your content marketing investments:
Make sure that people are interacting positively on your website and that you satisfy user intent.
Write headlines accordingly and put attention on the semantic meaning of your keywords.
Publish relevant and updated content.
Focus on the user experience.
Make use of unique images to capture the user's attention.
Use alt tags, or alternative text descriptions so search engines can locate your page.
Come up with a strategic navigation and internal links.
Increase your site's load speed.
Be as natural as possible without veering away from proven SEO rules.
Take charge of your targets and come up with an effective plan on how you intend to meet them. Having the right partner to execute this plan will help your business grow to another level.